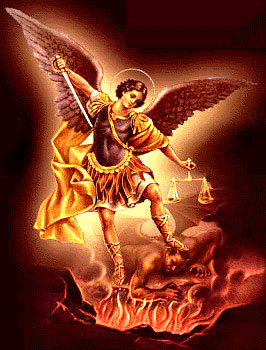 Mark 16:17-18

17 And these signs will accompany believers: in my name they will cast out demons; they will speak in new tongues;
18 they will pick up snakes in their hands, and if they drink any deadly poison, it will not hurt them; they will lay their hands on the sick, who will recover."




Prayer to Saint Michael the Archangel



Saint Michael the Archangel, defend us in the hour of battle, be our safeguard against the wickedness and snares of the devil, may God restrain him we humbly pray, and do thou oh Prince of the Heavenly Host, by the power of God, cast into hell satan and all the evil spirits that roam through the world, seeking the ruin of souls. Amen.