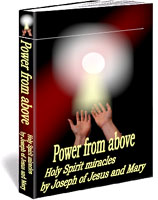 Power from above, Holy Spirit miracles
This is a very good book explaining how miracles can be possible to anyone with faith. new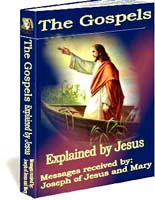 The Gospels explained by Jesus really good!
FREE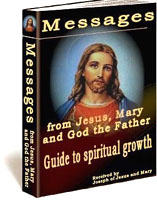 Messages from Jesus, Mary and God the Father
addressed to you!
Relaxing music, easy listening
listen to this!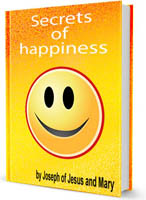 Secrets of happiness
The powerful guide to happiness that every Christian must know
Be happy, live happier, :)
FREE GIFT
In appreciation for your support to the Work of God Apostolate, we are giving away this beautiful book of Messages of God the Father as revealed to Mother Eugenia Elisabetta Ravasio to those who support our apostolate buying any of our programs.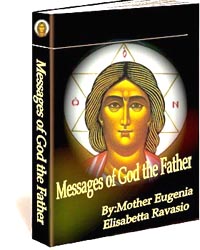 Please help us to continue this work of evangelization by obtaining any of these treasures for your spirituality.

You may purchase any of our products using PayPal




Simply click any of the pictures or links to start enjoying our ebooks or the music program.
The Work of God Apostolate
www.theworkofgod.org