! - -INTRODUCTION HEADER TWG - ->
Word of God
The Word of God
Hebrews 4:12
For the Word of God is living and active and sharper than any two-edged sword, and piercing as far as the division of soul and spirit, of both joints and marrow, and able to judge the thoughts and intentions of the heart.
The Word of God is manifested in a very penetrating and personal way throughout the messages received in the following books.
These messages are revelations destined to increase the spiritual life and the knowledge of God through His Word, they will touch the heart of anyone who reads them. They are addressed to every person that opens up with humility to accept them as the Word of God.

Open your heart to the Word of God, and respond to the Holy Spirit that says in Hebrews 3:7-8 If today you hear His voice (the Word of God), harden not your hearts.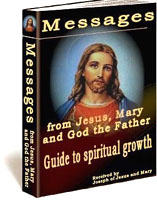 Messages from
Jesus, Mary and God the Father
An excellent guide to your spiritual growth. Messages are addressed to the reader.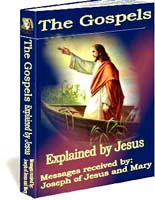 The Gospels explained by Jesus
This is what we always wanted, the gospels as read every Sunday following the yearly cycles of the Church are explained by Jesus.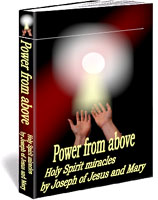 Power from above, Holy Spirit miracles
This is a very good book explaining how miracles can be possible to anyone with faith.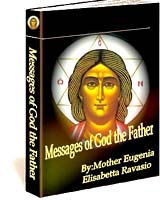 FREE GIFT
In appreciation for your support to the Work of God Apostolate, we are giving away this beautiful book of Messages of God the Father as revealed to Mother Eugenia Elisabetta Ravasio to those who support our apostolate buying any of our programs.

Please help us to continue this work of evangelization by obtaining any of these treasures for your spirituality.
Bible verses about the Word of God
The Work of God - homepage
www.theworkofgod.org

Word of God