Holy Rosary software
This software will make a beautiful companion for your Rosary Devotion.
You may pray, listen to prayers, tick fields as when you count the beads of the rosary, find meditations and scriptures about all mysteries, make an Act of Consecration to the Immaculate Heart of Mary, listen to the Hail Mary midi song, pray the litanies and much more.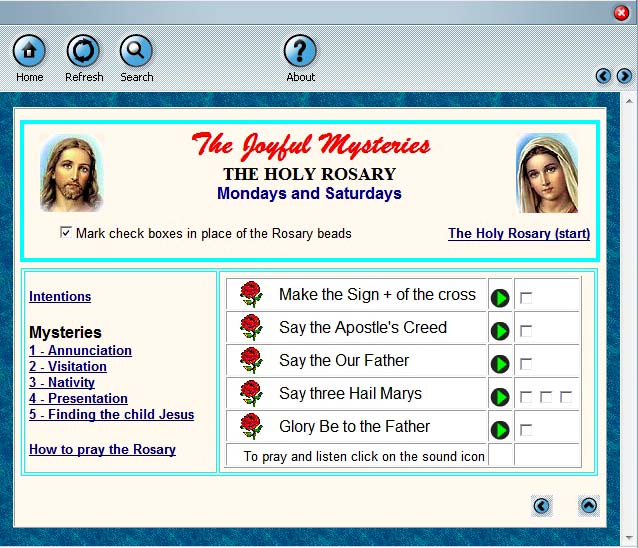 Holy rosary software download
To download we ask you to make a prayer request, and to tell your friends about our Apostolate.
The Work of God >> The Holy Rosary
www.theworkofgod.org