We must prepare for that especial time of the year when the Church lives the Passion of Our Lord Jesus Christ – Lent.
And we have to make a personal examination of conscience before we dare to receive the Precious Body and Blood of Christ in the Holy Eucharist.
This is a link to a good examination of conscience.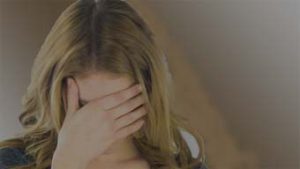 The Catholic Church calls us to meditate on the 40 days before the Passion of Our Lord Jesus Christ. It is a time of fasting and prayer, following the preparation that Our Lord Jesus Himself had prior to his public ministry.
Our Lord fasted for 40 days after He was baptized by John the Baptist. During that time He was tempted by Satan but He overcame all his temptations.
In the desert of our lives, we must overcome the enemies of our souls with prayer and fasting.
While physical fasting, that is, not having our complete food intake is something very beneficial to the soul and the spirit, the true fasting God is pleased with is helping other, giving alms, sacrificing ourselves for others.
That is true fasting as it is said in Isaiah:
Isa 58:2  Yet day after day they seek me and delight to know my ways, as if they were a nation that practiced righteousness and did not forsake the ordinance of their God; they ask of me righteous judgments, they delight to draw near to God. 
Isa 58:3  "Why do we fast, but you do not see? Why humble ourselves, but you do not notice?" Look, you serve your own interest on your fast day, and oppress all your workers. 
Isa 58:4  Look, you fast only to quarrel and to fight and to strike with a wicked fist. Such fasting as you do today will not make your voice heard on high. 
Isa 58:5  Is such the fast that I choose, a day to humble oneself? Is it to bow down the head like a bulrush, and to lie in sackcloth and ashes? Will you call this a fast, a day acceptable to the LORD? 
Isa 58:6  Is not this the fast that I choose: to loose the bonds of injustice, to undo the thongs of the yoke, to let the oppressed go free, and to break every yoke? 
Isa 58:7  Is it not to share your bread with the hungry, and bring the homeless poor into your house; when you see the naked, to cover them, and not to hide yourself from your own kin? 
Isa 58:8  Then your light shall break forth like the dawn, and your healing shall spring up quickly; your vindicator shall go before you, the glory of the LORD shall be your rear guard.
There are many more important things we should know about Lent
See this page  https://www.theworkofgod.org/Library/Joseph/lent.htm