God the Father Messages
Abba - Yahweh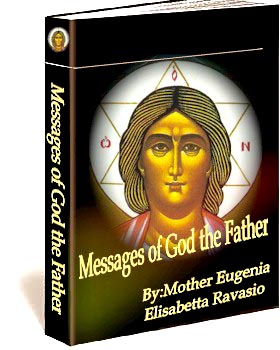 In an effort to promote the Apostolate of God the Father, we have compiled this e-book of messages from God the Father to Mother Eugenia Elisabetta Ravasio.
Since it is very costly to print the book and to distribute it for free, we make this beautiful message of love available to everyone in electronic format.
Please download the e-book and tell everyone about it. God the Father loves us beyond our understanding. We must respond to his love and put his words into practice.
The Work of God Apostolate
www.theworkofgod.org