Holy Spirit miracles - Power of God - Power from above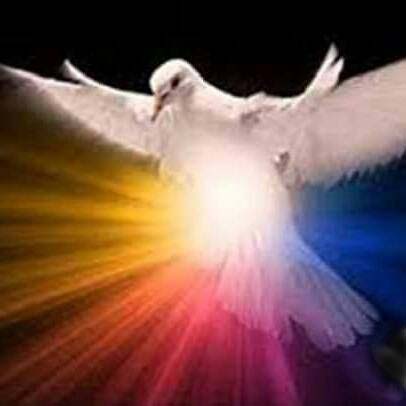 Having faith
Jesus came to teach us that faith is necessary if we are to receive something in prayer, especially when requesting a miracle. Matthew 17:20 For truly, I say to you, if you have faith as a grain of mustard seed, you will say to this mountain, `Move from here to there,' and it will move; and nothing will be impossible to you."
Jesus is explaining that the supernatural can be available to us if we have faith, and it only has to be as a grain of mustard seed. But how little must our faith be? If it was only as small as a grain of mustard seed we could have great power. So Jesus is advising us to have faith and lots of it. He says that nothing will be impossible to us if we have faith and never doubt. Therefore He is giving us guarantee of the power of faith. Matthew 21:22 And whatever you ask in prayer, you will receive, if you have faith."
These passages of the Holy Scriptures show us how much Jesus values faith: Matthew 9:27-29
27 And as Jesus passed on from there, two blind men followed him, crying aloud, "Have mercy on us, Son of David."
28 When he entered the house, the blind men came to him; and Jesus said to them, "Do you believe that I am able to do this?" They said to him, "Yes, Lord."
29 Then he touched their eyes, saying, "According to your faith be it done to you."
Another example is about a woman who suffered with an incurable haemorrhage for twelve years:†Luke 8:43-48
43 And a woman who had had a flow of blood for twelve years and could not be healed by any one,
44 came up behind him, and touched the fringe of his garment; and immediately her flow of blood ceased.
45 And Jesus said, "Who was it that touched me?" When all denied it, Peter said, "Master, the multitudes surround you and press upon you!"
46 But Jesus said, "Some one touched me; for I perceive that power has gone forth from me."
47 And when the woman saw that she was not hidden, she came trembling, and falling down before him declared in the presence of all the people why she had touched him, and how she had been immediately healed.
48 And he said to her, "Daughter, your faith has made you well; go in peace."
There are many more examples in the gospels that show how the power of God was always with Jesus and He was able to perform so many miracles.
He left that power to the apostles when He said to them: Luke 24:49 And behold, I send the promise of my Father upon you; but stay in the city, until you are clothed with power from on high."
This power is the power from above that God is sending to all who appreciate His gift through faith.
When we ask God something in prayer we must ask with faith and complete confidence. If we doubt we are compromising Godís response since he can read any shadow of mistrust that we may have. Not to trust God is an insult. That is enough to stop us receiving our gift.
We must put all our trust in God when we pray, we must believe that He can do it, we must be certain that He will respond positively. And let me tell you: He will.

Holy Spirit miracles - Power of God - Power from above

Author: Joseph of Jesus and Mary ©

Holy Spirit miracles - Power of God - Power from aboveHaving faith
www.theworkofgod.org