Holy Spirit miracles - Power of God - Power from above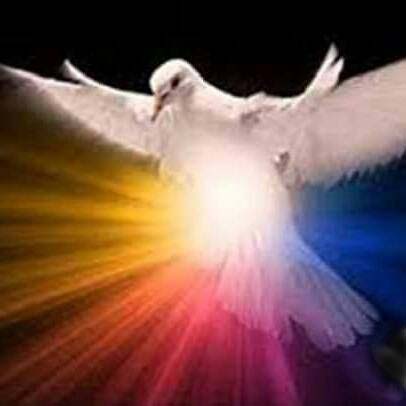 Petitions and miracles
By means of our petitions we address God with all our needs. There are many situations in our life when we think we can do things our way and we normally proceed without asking God for permission or without submitting our plans to His Divine Will. This is why many of our personal projects are bound to fail.

We must include Jesus in all our actions, petitions, prayers and desires. Having God as our companion, nothing will fail.

Everything must be done through Him, with Him, in Him and for Him. John 15:7 If you abide in me, and my words abide in you, ask for whatever you wish, and it will be done for you.

Colossians 3:17 And whatever you do, in word or deed, do everything in the name of the Lord Jesus, giving thanks to God the Father through him.

Whether we pray for our desires, problems, anxieties or any particular situations, or if we are really interested in a miracle, we must bring everything before the Lord with humility and expect that things will only happen by His power. We must thank Him in advance, visualizing the results for all the things we request. At the same time we must pray without selfishness, realizing that the result of our prayer depends very much on the will of God. We must understand beforehand the reasons why our prayer could not be answered and accept Godís decision as perfect.

A very important condition for our petitions to be answered is that we obey Godís commandments. We can not disobey God and pretend to ask for anything expecting results.

We must therefore be confident that we are good friends of God, that we are His beloved children, who will obtain anything in prayer because we give God what He has given us: Love. Love to God is only proven when we learn to love one another as Jesus has loved us.

1 John 3:21-22
21 Beloved, if our hearts do not condemn us, we have boldness before God;
22 and we receive from him whatever we ask, because we obey his commandments and do what pleases him.

1 John 5:14-15
14 And this is the boldness we have in him, that if we ask anything according to his will, he hears us.
15 And if we know that he hears us in whatever we ask, we know that we have obtained the requests made of him.

When God responds to any prayer, He does it not only affecting us, but affecting others. For example: We pray for a better job. This implies that we will leave the job we have, which may have an impact on the company we work for. Another person may be in need of our present job. At the same time the vacancy for our new job may not exist, it must be either created of a person has to leave or lose his job so that we can have it. God knows all these conditions and if our prayer is accepted, He will be in control of all the logistics involved in a way that will favour not just one person but many.

We may be praying for a miracle, for example someone has cancer and is dying. We may not know why that person is sick, perhaps God wants that person to repent, perhaps He wants a family being reconciled, or people being merciful to assist the sick person. Maybe God loves that person so much that allows his suffering replace the long sufferings of purgatory. It could be that the Lord wants people coming back to the faith and the sick person becomes an instrument of his will. We donít really know the mind of God.

Our purpose is to convince God to change His Divine Will and grant the miraculous healing or any particular miracle. Therefore we must be very careful in the language we use to pray for our needs. Some people give a lot of instructions to God when they pray, well, God knows better, that may not work. Others pray with doubts and miracles never happen.

Miracles do not happen every time we pray for them. The power of God is ours to be merciful as He is merciful, to be holy as He is Holy, to be loving with a fatherly love. So when we pray for a miracle we practically must have the mind and the heart of God. This is what the Holy Spirit can do within us, with that power of love within us we become the loving heart of God. We can pray with confidence that our prayers will be answered if they are done within the Will of God.

If we live for God, if we delight in His presence, we will please Him. If we please God, we can pray confidently for all the things we need.

To have God in our lives will become a permanent blessing, His grace will fill us completely and He will reveal His will to us in every situation. Our confidence in God will grow constantly and miracles will abound in our life.

Psalm 37:3-5
3 Trust in the LORD, and do good; so you will live in the land, and enjoy security.
4 Take delight in the LORD, and he will give you the desires of your heart.
5 Commit your way to the LORD; trust in him, and he will act.

I did not believe in miracles before. It was after God transformed me and filled me with the Holy Spirit that I had the courage to pray confidently for a miracle.

To the Glory of God I have obtained many miracles in over fifteen years since my comeback to the Lord. I have seen the power of God working after I finished my prayers.

Several miracles occurred on people who were due to have operations. Medical records indicated the necessity of urgent surgery, but after the prayers for a miracle, doctors would see that the x rays or scans would show a complete recovery of the medical conditions. They could not explain it, but those who have been cured and I knew exactly what had happened.

God is very real. Jesus is alive. Mother Maryís intercession never fails. We can also have recourse to the saints when we pray for a miracle.

With this trustworthy evidence, let us take courage and call the power of God into our lives. Let us fill ourselves with God by learning about the Holy Trinity, let us learn very especially about the Holy Spirit and somehow let us partake of Godís nature. The Spirit of God desires to live within us for His own Glory.

Holy Spirit miracles - Power of God - Power from above

Author: Joseph of Jesus and Mary ©

Holy Spirit miracles - Power of God - Power from abovePetitions and miracles
www.theworkofgod.org