Holy Spirit miracles - Power of God - Power from above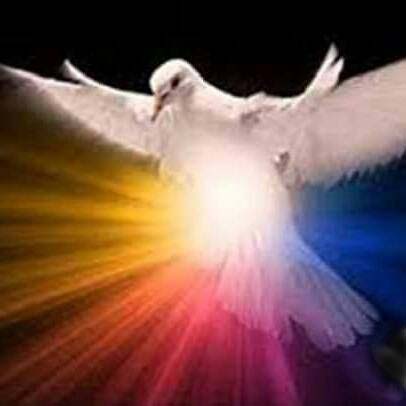 Repentance
The key to the reception of the Holy Spirit is repentance. John the Baptist was preaching repentance for the forgiveness of sins and as preparation for the coming of the Messiah. He was baptising with water as a symbol of cleansing, but He said that the Messiah would be coming after Him, baptising with fire and with the Holy Spirit.[Matthew 3:11]

After the descent of the Holy Spirit on the Apostles, Peter spoke to the people and exhorted them to repent and to be baptised, so that their sins would be forgiven and that they could receive the Holy Spirit [Acts 2:38], so this is why we must repent and turn to God, and produce fruits consistent with our repentance.[Acts 26:20]

We are baptised as infants when we have not committed any sins, so baptism infuse us with the Grace to become children of God redeemed by Christ. Further on in our lives, we must repent of our sins to allow the Holy Spirit to continue working in us with His sanctifying Grace.

Just as John the Baptist was someone preparing the way for the Lord in the Spirit of Elijah, repentance comes to prepare a path of contrition and sorrow for the coming of God the Holy Spirit.

There can not be an experience of the Holy Spirit, unless we have repented. For the purpose of our study, and for our own sanctification, we will study this topic from God's point of view through the Holy Scriptures and through the experience of repentance.

2 Chronicles 7:14 If my people, upon whom my name is called, being converted, shall make supplication to me, and seek out my face, and do penance for their most wicked ways: then will I hear from heaven, and will forgive their sins and will heal their land.

Now therefore amend your ways, and your doings, and hearken to the voice of the Lord your God: and the Lord will repent of the evil that he hath spoken against you. [Jeremiah 26:13]

Therefore will I judge every man according to his ways, O house of Israel, says the Lord God. Be converted, and do penance for all your iniquities: and iniquity shall not be your ruin. [Ezekiel 18:30]

In those days came John the Baptist preaching in the desert of Judea and saying: Do penance: for the kingdom of heaven is at hand. [Matthew 3:1-2]

After being tempted for forty days in the desert, Jesus was baptised and was filled with the Holy Spirit. From that time Jesus began to preach, and to say: Do penance, for the kingdom of heaven is at hand. [Matthew 4:17]

Unless you repent, you will all perish [Luke 13:3]

The Apostles were sent to preach repentance [Mark 6:12] It is our duty to become disciples of the Lord, and follow the steps of the apostles transmitting the message of repentance to everyone. We will be judged for not telling others to repent as in the case of the prophet [Ezekiel 3:18 - 21]

[James 5:19-20 ]
19 My brethren, if any of you err from the truth, and one converts him:
20 He must know that he who causes a sinner to be converted from the error of his way, shall save his soul from death, and shall cover a multitude of sins.

After the descent of the Holy Spirit on the apostles, Peter was filled with courage to proclaim the gospel, while he addressed the crowds and exhorted them to be saved from their perverse generation, he also said these words concerning repentance:
Do penance, and be baptised every one of you in the name of Jesus Christ, for the remission of your sins: and you shall receive the gift of the Holy Ghost. [Acts 2:38]

God has overlooked the times of our ignorance, [we don't really know how bad our offence is when we sin] , so He has commanded all men everywhere to repent [Acts 17:30]

In order to repent we must subject the passions of the flesh and all our human weaknesses to the power of the Holy Spirit, we must suffer as we amend our lives and change [2 Corinthians 7:10], but the Lord will reward us for coming to Him like the prodigal son.

We must produce fruits in keeping with repentance [Matthew 3:8], fruits that will lead us to holiness, then we must continue with perseverance otherwise we may lose the privilege that the Lord has conferred us [Revelation 2:5]

* * *

We must confess daily our sinfulness and we must acclaim the holiness of God by contrast [Psalm 38:18]. We are sinners by nature, God is divine and holy by His own Grace.

How can we come to Him feeling that we are good when it is by our own sins that we have crucified His Son? [Genesis 6:12] With Adam and Eve we feel the guilt of our sinfulness and the eyes of God pierce through the nakedness of our souls accusing us of our impurities and imperfections, therefore we need to humble ourselves before the Majesty of God in order to receive His blessing .

We are unworthy to be in His Presence, should we see God's face we would die [Exodus 33:20], we have an eternal debt that we can not pay, except with our Love for Christ and our thanksgiving to the Father. In baptism we are clothed with Christ and by His Grace we are dressed with the robes of Salvation, however as we all have sinned, we have desecrated that Holy Presence of God in us, so we must repent. We must turn away form evil and darkness, from sin and death and we must choose Goodness, Light, Grace and Life.

The Lord says unless you repent you will all perish [Luke 13:5]. Most of us come to confession to confess the same sins that we repeatedly confess every time. Have we really repented? Are we justifying our sins and playing games with our Salvation? Are we not supposed to come shedding tears like Mary Magdalene for our sins? The reason for our behaviour is that we confess our sins without sufficient remorse, without feeling any guilt, without pain of having crucified our Lord.

We must confess not only our sins, but also our guilt, yes because our sins have crucified the Lord. [Zechariah 12:10]

We cannot become saints until we eradicate sinfulness from our lives. Whoever is born of God, commits no sin: for his seed abides in him, and he can not sin, because he is born of God. [1 John 3:9]

To be a saint means to become a son of God, we must strive for the purity of the holy angels, everything we do must be done in the Presence of God. We live before Him in the nakedness of our souls but our guilt is removed because the tears of our repentance demand His Mercy.

The saint is prepared to rather die than sin. To live to sin is a curse for Him, therefore He suffers in the flesh until He can be called to be in God forever [1 Peter 2:24].

Holy Spirit miracles - Power of God - Power from above

Author: Joseph of Jesus and Mary ©

Holy Spirit miracles - Power of God - Power from aboveRepentance
www.theworkofgod.org