Holy Spirit miracles - Power of God - Power from above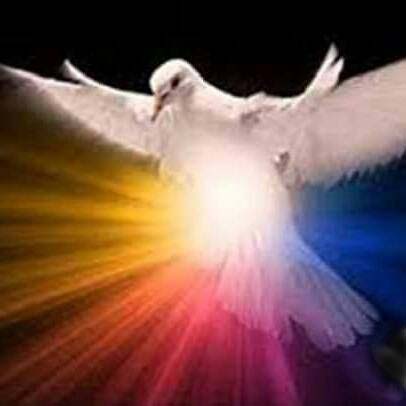 Opening the gates of power
Jesus says in Matthew 7:7 "Ask and it will be given you; search, and you will find; knock, and the door will be opened for you.
This is very true, however millions of prayers are not answered; many faithful pray in desperation for the things they need and seem to have no response.
What is the secret?
Well, I would simply answer with the words of Jesus: Give and it shall be given to you.
We must give. It means that we have to be full with charity; we must love our neighbour and love God. We must give not simply because we want to open the gates of divine power; we must give without reserve for the sake of loving our neighbour in whose needs we can see the call of God to love.
We must give also to God. Jesus says "Give to Caesar what belongs to Caesar's and to God what belongs to God" Understanding this sentence may provide the key we need to unlock the gates of Heaven.
What belongs to God? What must be given to God?
We can quote the Apocalypse (4:11 ) You are worthy, our Lord and God, to receive glory and honour and power, for you created all things, and by your will they existed and were created."
To God all praise, power, thanksgiving, honour, glory, magnificence, divinity and eternal adoration. This is what we must give to God.
If we can give God what belongs to Him, then as Jesus promises "give and it shall be given to you", God will give us what we ask.
Jesus says in Matthew 7:9-11
9 Is there anyone among you who, if your child asks for bread, will give a stone?
10 Or if the child asks for a fish, will give a snake?
11 If you then, who are evil, know how to give good gifts to your children, how much more will your Father in heaven give good things to those who ask him!
How must we enter the gates of heaven?
Psalm 100:4 Enter his gates with thanksgiving, and his courts with praise. Give thanks to him, bless his name.
We must praise God constantly because He deserves praise and adoration for everything He has done. We must thank God constantly for all the good things He has given us. We must bless God constantly because He is holy and our blessing returns to us with His blessing. We must adore God constantly because only God is worthy of adoration, without Him we are nothing.
When we come into the presence of God we must come with a humble and contrite heart.
Humility is required because we are really nothing in the presence of God, then to have the privilege of being with Him requires that we diminish so that He may increase. We must have a contrite heart because we have offended God with our sins and we must pray for his forgiveness and for our guilt to be removed.
Our prayers must not be petitions only. We must first come to Him with prayers of adoration, praise and thanksgiving. Then we can bring our petitions to Him.
The greatest thing that any person can have in the world is the Holy Spirit, because this is the presence of God within us that will guide us in the darkness of this world. We must pray for the Holy Spirit to come into our lives; to act, think and will.
The Holy Spirit is God Himself in the third person of the Holy Trinity. We are temples of the Holy Spirit, therefore by enthroning the Spirit of God within us and living a life worthy of the presence of God, we will be in a position to ask and God will respond.

Holy Spirit miracles - Power of God - Power from above

Author: Joseph of Jesus and Mary ©

Holy Spirit miracles - Power of God - Power from aboveOpening the gates of power
www.theworkofgod.org