Relaxing music, easy listening, Catholic music
Artist Jos
é

Belmore
The Work of God is proud to host this album of relaxing music.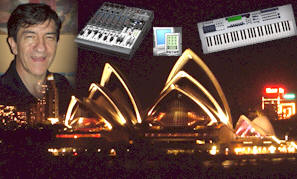 Flash player, does not work on mobile

Mobile player sample
All works are composed, arranged, played and recorded by Jose Belmore.
Listen before you buy. If you don't see the mp3 player, you need to install Flash in your computer. Click on the icon. This album contains ten beautiful works or art, they are great inspirations for relaxation.

Enjoy this audio visual program by listening while you contemplate beautiful landscapes, see snapshots of how the program will look in your computer


You may listen to these samples of the actual recordings. The whole pc collection is sold in a software package to be listened in your computer.
Every song is presented separately in a page with inspirational landscapes.



See more information

The Work of God Copyright Visit our store