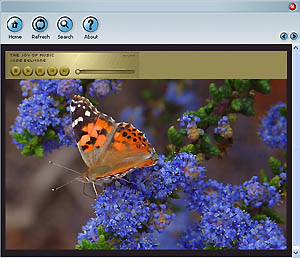 You will contribute to our Apostolate buying this program. As a token of appreciation we will give you a complimentary gift for you to grow spiritually. It can be downloaded upon completion of purchase, it is a book of messages from God the Father.
This beautiful collection of relaxing music, will provide you with audio visual entertainment. It is a very good background for meditation, prayer or simply for easy listening music.

When you buy this program, you are supporting the Work of God Apostolate to continue its mission.

The price of this program is:
$ 11.00 US dollars, approx.
$ 12.50 Australian dollars
Our banking interface will accept payment in most currencies.
Please read this before you buy

The Relaxing music album is an electronic program which must be downloaded into your PC computer, it does not work in your mobile or in Apple or Android machines.

Once purchased, you must register it with a pin number.

To download the program and unlock the program you will need a PIN number. After your purchase you will receive download details.

You may purchase any of our products using PayPal.
Most credit cards accepted.