Attributes of God
Divine qualities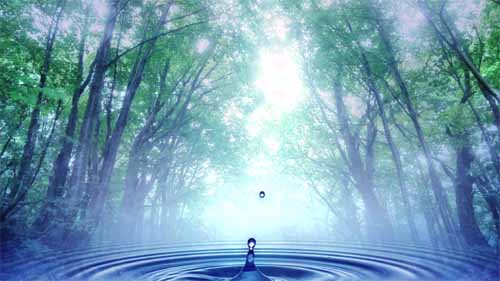 BECOMING LIKE JESUS CHRIST MEDITATIONS


by Joseph of Jesus and Mary
Divine attributes affirmations
Just as God is infinite and eternal, beyond our little human understanding, the list of the attributes of God is infinite. We can only open our hearts like a dry sponge to saturate it the gifts of Grace that God pours into our hearts through His Divine Wisdom.
In these meditations our aim is to get acquainted with the attributes of God by thanking Jesus for the embodiment of all those attributes of God, at the same time we ask Him to make us like Him.
The attributes of God are those divine qualities which are infinite and perfect, they are models for us to live a better spiritual life. They contain very profound meaning, they are a complete source of meditation and offer high spiritual rewards to those who take the time to meditate on the greatness of God. Jesus is the image of the unseen God, by meditating on His Divine attributes, we become more like Him and at the same time glorify God.
We will never fill ourselves with God because He is infinite, but the more we open ourselves to Him, the more we grow into Him and become like Him.
List of attributes of God, affirmations to meditate on those attributes and qualities of Jesus Christ
While it is very desirable to meditate these qualities and attributes of the Word of God Incarnate, our Lord Jesus Christ with a quiet spirit and in the silence of our hearts, they can be said aloud too. They can also provide a source for spiritual reading or can be said as short prayers during the day.
For directions on how to meditate go to the first page of "Becoming like Jesus", for a more profound meditation the main qualities of Christ have been arranged in a way to study them alphabetically or at random. >>> No frames browser >>>
When recited in a prayer group, pray like this:
Thank you Jesus, you are life. Thank you Jesus, be our life
When making intercessory prayers for someone, pray like this
Thank you Jesus, you are healing. Thank you Jesus, be (the person's name) healing
Thank you Jesus you are Activity. Thank you Jesus, be my Activity
Thank you Jesus you are Alpha & Omega. Thank you Jesus, be my Alpha & Omega
Thank you Jesus you are Altar. Thank you Jesus, be my Altar
Thank you Jesus you are Amen. Thank you Jesus, be my Amen
Thank you Jesus you are Beauty. Thank you Jesus, be my Beauty
Thank you Jesus you are Bliss. Thank you Jesus, be my Bliss
Thank you Jesus you are Precious Blood. Thank you Jesus, be my Blood
Thank you Jesus you are Charity. Thank you Jesus, be my Charity
Thank you Jesus you are Chastity. Thank you Jesus, be my Chastity
Thank you Jesus you are Compassion. Thank you Jesus, be my Compassion
Thank you Jesus you are Confidence. Thank you Jesus, be my Confidence
Thank you Jesus you are Consuming Fire. Thank you Jesus, be my Consuming Fire
Thank you Jesus you are Counsel. Thank you Jesus, be my Counsel
Thank you Jesus you are Creativity. Thank you Jesus, be my Creativity
Thank you Jesus you are Delight. Thank you Jesus, be my Delight
Thank you Jesus you are Desire. Thank you Jesus, be my Desire
Thank you Jesus you are Detachment. Thank you Jesus, be my Detachment
Thank you Jesus you are Devotion. Thank you Jesus, be my Devotion
Thank you Jesus you are Diligence. Thank you Jesus, be my Diligence
Thank you Jesus you are Divinity. Thank you Jesus, be my Divinity
Thank you Jesus you are Eloquence. Thank you Jesus, be my Eloquence
Thank you Jesus you are Enlightenment. Thank you Jesus, be my Enlightenment
Thank you Jesus you are Eternity. Thank you Jesus, be my Eternity
Thank you Jesus you are Excellence. Thank you Jesus, be my Excellence
Thank you Jesus you are Existence. Thank you Jesus, be my Existence
Thank you Jesus you are Faith. Thank you Jesus, be my Faith
Thank you Jesus you are Faithfulness. Thank you Jesus, be my Faithfulness
Thank you Jesus you are Fear of the Lord. Thank you Jesus, be my Fear of the Lord
Thank you Jesus you are Fervor. Thank you Jesus, be my Fervor
Thank you Jesus you are Precious Flesh. Thank you Jesus, be my Flesh
Thank you Jesus you are Forgiveness. Thank you Jesus, be my Forgiveness
Thank you Jesus you are Fortitude. Thank you Jesus, be my Fortitude
Thank you Jesus you are Freedom. Thank you Jesus, be my Freedom
Thank you Jesus you are Generosity. Thank you Jesus, be my Generosity
Thank you Jesus you are Gentleness. Thank you Jesus, be my Gentleness
Thank you Jesus you are Glory. Thank you Jesus, be my Glory
Thank you Jesus you are God. Thank you Jesus, be my God
Thank you Jesus you are Goodness. Thank you Jesus, be my Goodness
Thank you Jesus you are Grace. Thank you Jesus, be my Grace
Thank you Jesus you are Greatness. Thank you Jesus, be my Greatness
Thank you Jesus you are Guidance. Thank you Jesus, be my Guidance
Thank you Jesus you are Healing. Thank you Jesus, be my Healing
Thank you Jesus you are Health. Thank you Jesus, be my Health
Thank you Jesus you are Holiness. Thank you Jesus, be my Holiness
Thank you Jesus you are Hope. Thank you Jesus, be my Hope
Thank you Jesus you are Perfect Humanity. Thank you Jesus, be my Humanity
Thank you Jesus you are Humility. Thank you Jesus, be my Humility
Thank you Jesus you are Immortality. Thank you Jesus, be my Immortality
Thank you Jesus you are Incorruptibility. Thank you Jesus, be my Incorruptibility
Thank you Jesus you are Integrity. Thank you Jesus, be my Integrity
Thank you Jesus you are Intelligence. Thank you Jesus, be my Intelligence
Thank you Jesus you are Joy. Thank you Jesus, be my Joy
Thank you Jesus you are Justice. Thank you Jesus, be my Justice
Thank you Jesus you are Kindness. Thank you Jesus, be my Kindness
Thank you Jesus you are Knowledge. Thank you Jesus, be my Knowledge
Thank you Jesus you are Life. Thank you Jesus, be my Life
Thank you Jesus you are Light. Thank you Jesus, be my Light
Thank you Jesus you are Lord. Thank you Jesus, be my Lord
Thank you Jesus you are Love. Thank you Jesus, be my Love
Thank you Jesus you are Majesty. Thank you Jesus, be my Majesty
Thank you Jesus you are Master. Thank you Jesus, be my Master
Thank you Jesus you are Meekness. Thank you Jesus, be my Meekness
Thank you Jesus you are Mercy. Thank you Jesus, be my Mercy
Thank you Jesus you are Moderation. Thank you Jesus, be my Moderation
Thank you Jesus you are Modesty. Thank you Jesus, be my Modesty
Thank you Jesus you are Mortification. Thank you Jesus, be my Mortification
Thank you Jesus you are Offering. Thank you Jesus, be my Offering
Thank you Jesus you are Omnipotence. Thank you Jesus, be my Omnipotence
Thank you Jesus you are Optimism. Thank you Jesus, be my Optimism
Thank you Jesus you are Patience. Thank you Jesus, be my Patience
Thank you Jesus you are Peace. Thank you Jesus, be my Peace
Thank you Jesus you are Perfection. Thank you Jesus, be my Perfection
Thank you Jesus you are Perseverance. Thank you Jesus, be my Perseverance
Thank you Jesus you are Piety. Thank you Jesus, be my Piety
Thank you Jesus you are Power. Thank you Jesus, be my Power
Thank you Jesus you are Presence. Thank you Jesus, be my Presence
Thank you Jesus you are Prosperity. Thank you Jesus, be my Prosperity
Thank you Jesus you are Prudence. Thank you Jesus, be my Prudence
Thank you Jesus you are Purity. Thank you Jesus, be my Purity
Thank you Jesus you are Resignation. Thank you Jesus, be my Resignation
Thank you Jesus you are Resolution. Thank you Jesus, be my Resolution
Thank you Jesus you are Resurrection. Thank you Jesus, be my Resurrection
Thank you Jesus you are Riches. Thank you Jesus, be my Riches
Thank you Jesus you are Sacrifice. Thank you Jesus, be my Sacrifice
Thank you Jesus you are Savior. Thank you Jesus, be my Savior
Thank you Jesus you are Self Control. Thank you Jesus, be my Self Control
Thank you Jesus you are Serenity. Thank you Jesus, be my Serenity
Thank you Jesus you are Shepherd. Thank you Jesus, be my Shepherd
Thank you Jesus you are Simplicity. Thank you Jesus, be my Simplicity
Thank you Jesus you are Sincerity. Thank you Jesus, be my Sincerity
Thank you Jesus you are Soul. Thank you Jesus, be my Soul
Thank you Jesus you are Spirit. Thank you Jesus, be my Spirit
Thank you Jesus you are Strength. Thank you Jesus, be my Strength
Thank you Jesus you are Success. Thank you Jesus, be my Success
Thank you Jesus you are Sweetness. Thank you Jesus, be my Sweetness
Thank you Jesus you are Tranquillity. Thank you Jesus, be my Tranquillity
Thank you Jesus you are Triumph. Thank you Jesus, be my Triumph
Thank you Jesus you are Trust. Thank you Jesus, be my Trust
Thank you Jesus you are Trustworthiness. Thank you Jesus, be my Trustworthiness
Thank you Jesus you are Truth. Thank you Jesus, be my Truth
Thank you Jesus you are Understanding. Thank you Jesus, be my Understanding
Thank you Jesus you are Victory. Thank you Jesus, be my Victory
Thank you Jesus you are Vision. Thank you Jesus, be my Vision
Thank you Jesus you are Way. Thank you Jesus, be my Way
Thank you Jesus you are Wealth. Thank you Jesus, be my Wealth
Thank you Jesus you are Wisdom. Thank you Jesus, be my Wisdom
Thank you Jesus you are Zeal. Thank you Jesus, be my Zeal
Joseph of Jesus and Mary
Becoming like Jesus extended meditation
No frames browser >>>
The Work of God
www.theworkofgod.org